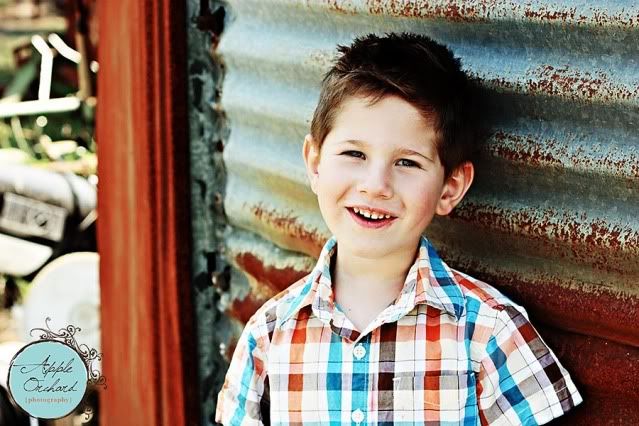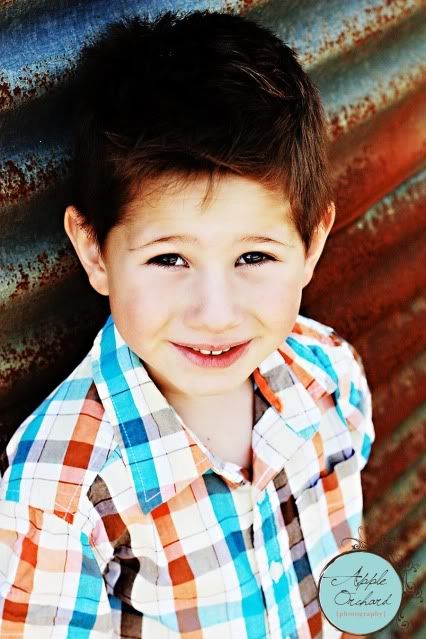 My big boy has officially turned the ripe old age of 4!!!! Easton continues to be a fun-loving imaginative kid who enjoys tormenting his little sister among other things. He had a birthday party on Saturday and his birthday was yesterday so we have really been celebrating all weekend long. :0)
This year Easton requested a Spongbob cake and birthday party so that is what he got. Spongebob isn't my very favorite but I was just excited not to have to make another pirate ship birthday cake. LOL! Rather than attempt a Spongebob cake on my own, I enlisted the expertise of a lady in our ward who is a pro a cakes, pastries, and all food in general. I learned all about fondant and icing. My favorite was a new trick that makes frosting the cake so much easier called "crumbing the cake." So simple but the thought had never crossed my mind. Thank you so much April!Here are a few pics of the finished product.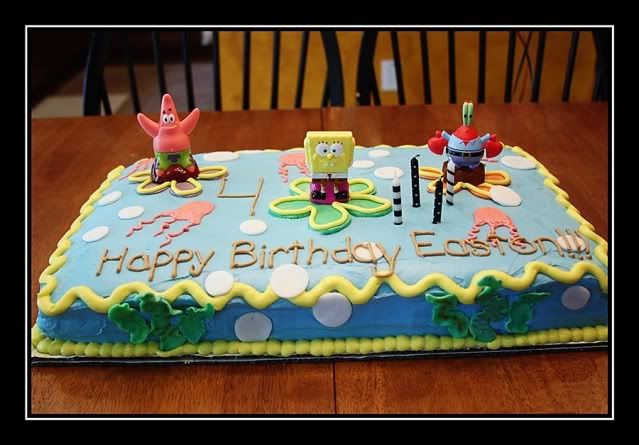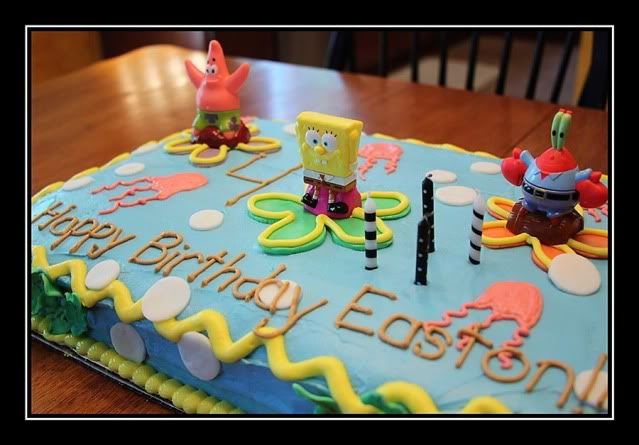 At the party Scott put on a pirate hat and eye patch (he even blacked out a tooth) and did the opening song from all the Spongebob episodes. He had us all laughing because he came up with that all on his own without any prompting from me. :0) The kids caught jellyfish at "Jellyfish Fields," had to help Spongebob get out of a pickle in "Bikini Bottom" (pinata), and went on a treasure hunt collecting pieces of a map. They found all kinds of goodies along the way and then enjoyed some cake. Easton had a great time and can't stop talking about his party. Thanks to all of those who came and to everyone who made his birthday a memorable one!